How To Clean Tile Floors The Right Way
For a luxurious, durable floor that is easy to maintain,tiles presents a tremendous opportunity to create one-of-a-kind surfaces that will look attractive for decades. In addition to providing valuable moisture resistance and toughness, tile comes in a vast array of colors, sizes, shapes, and constructions for exceptional design capability. No matter what look you aim to achieve in the home, the tile experts in our Floorida Floors showroom can help you conceptualize an incredible design for any room. Not only will your tile floors look incredible, but they are also easy to care for! From kitchens and bathrooms to living rooms and foyers, here are a few valuable tips for how to clean tile floors the right way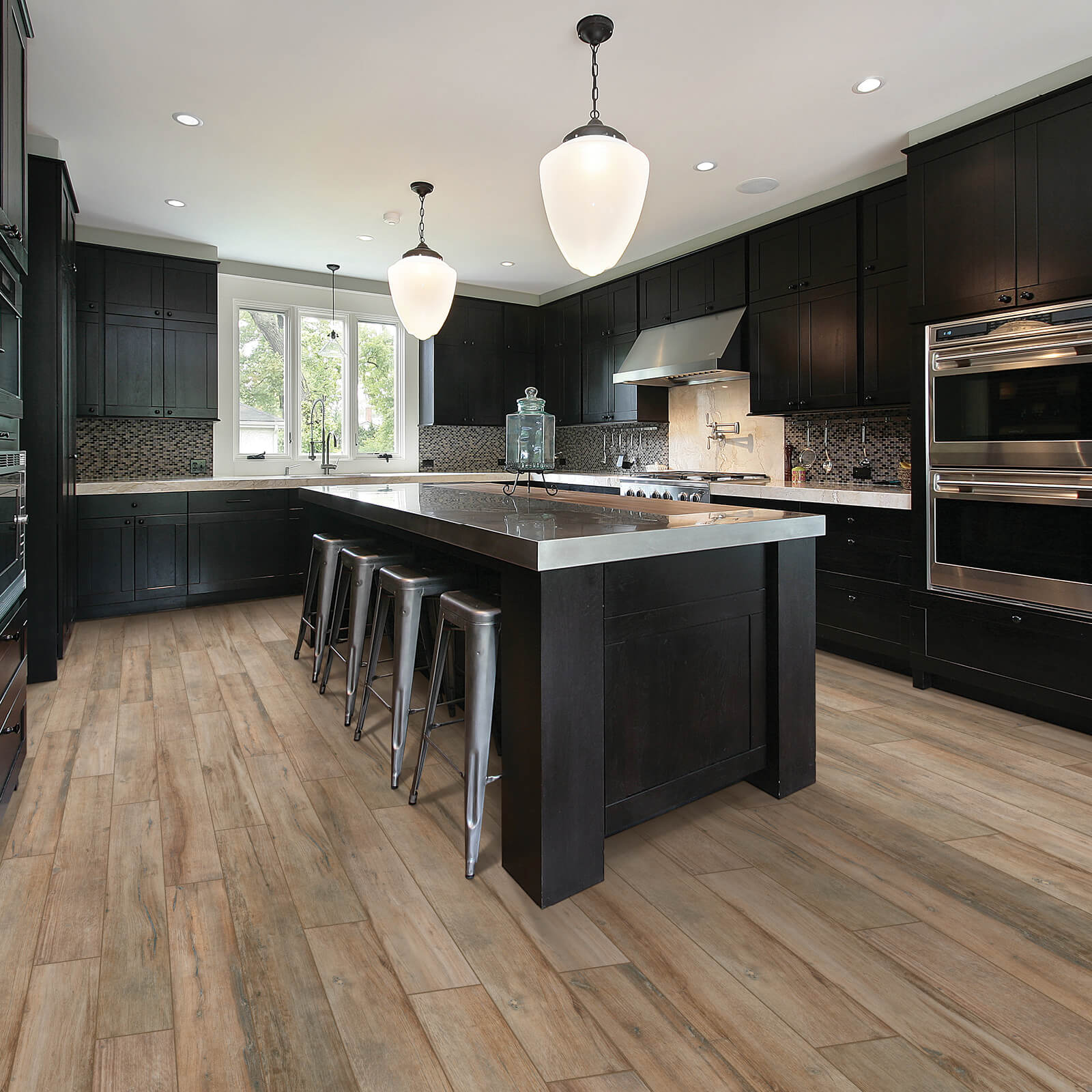 Key Considerations
Before you begin cleaning your tile floors, it's important to remember some key considerations to protect your tile surface, appearance, and grout, and avoid accidentally creating damage from cleaning:
Do not use any stiff bristle brushes or steel wool when cleaning your tile floor or grout.
Do not use any cleaning solutions that contain ammonia, bleach, oil, or acid.
Do not use any cleaning solutions that contain colors or dyes.
Always rinse off cleaning solutions rather than letting them dry.
Remove Particles
Now it's time to first remove loose dirt, dust, and any other particles from the tile floor surface. Complete this step weekly and before any cleaning with a dry dust mop, soft bristle broom, or vacuum with a brush attachment to protect your tile finish. Particles left on the surface can become abrasive during normal household activity and even during cleaning so it's extremely important to remove them frequently and as much as possible!
Glazed vs Unglazed Tile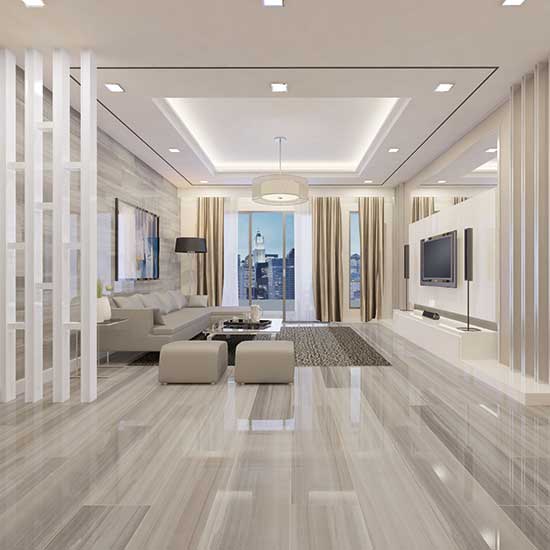 Different tile types can require different considerations when cleaning the floor, especially when it comes to glazed tile and unglazed tile varieties. features a color finish applied to the tile surface whereas can feature an unpolished surface and has color embedded within the actual tile. Make sure to refer to your tile manufacturer's guidelines before selecting a cleaner and take note of any tile-specific guidelines.
Cleaning Tile Surface
One of the greatest advantages of having tile floors is that you can wet mop your floors for a truly pristine shine! Start by mopping your tile floor with a mild cleaning solution, either a mild commercial tile cleaner or a simple mixture of water and vinegar. Next, loosen and scrub any stains with a soft bristle brush. Now rinse your tile floor to remove all of the cleaning solution by mopping once more. Once the cleaning solution is rinsed off, dry your tile floor with a clean towel or microfiber cloth. This last step will also help you avoid creating water spots on your clean tile surface.
Cleaning Grout Lines
If your tile floor contains visible grout lines, it's important to clean these or else the floor will not appear as clean as it should when finished. Also, cleaning the grout regularly will prevent the unpleasant growth of mold or mildew. A simple mixture of half baking soda and half water will do the trick, or a commercial grout cleaner will work as well. Always begin cleaning in a less noticeable location first and continue cleaning the rest of the grout lines after the initial test.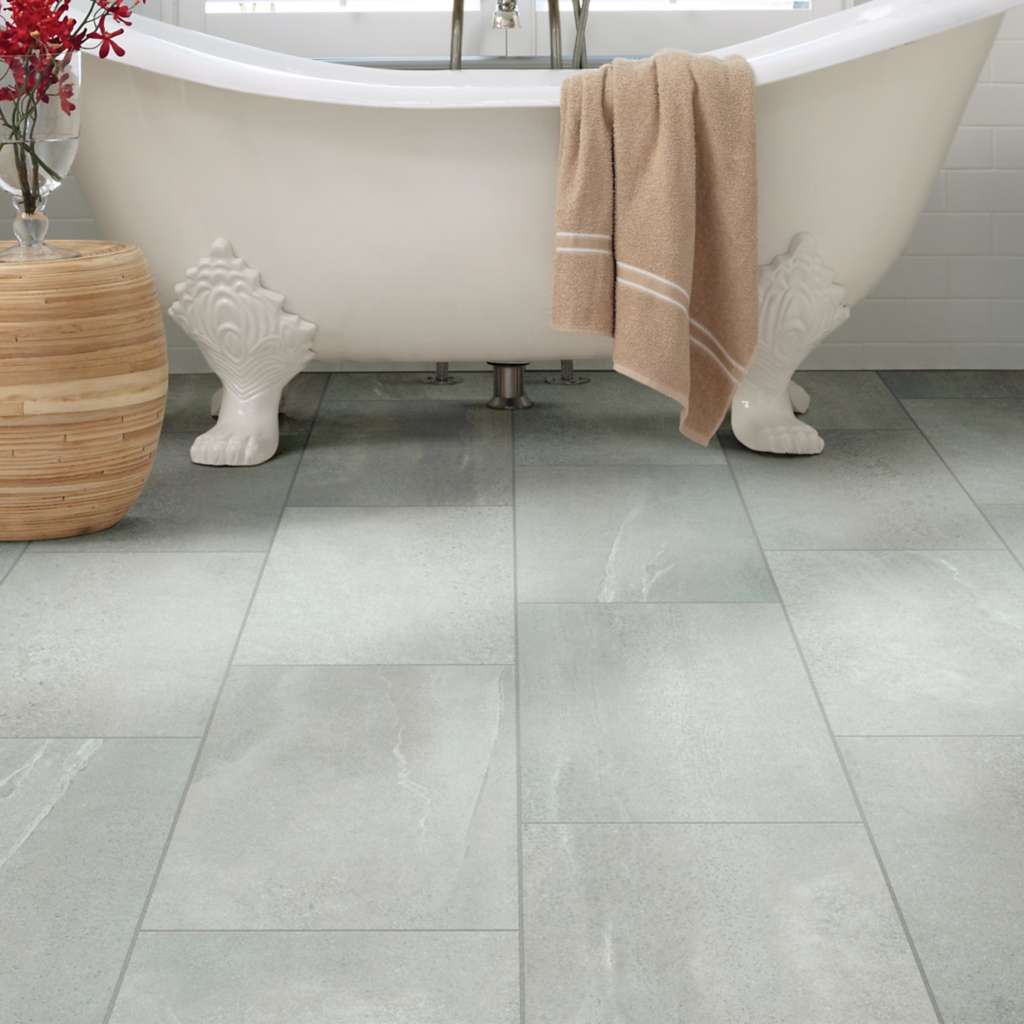 Once you learn how to clean tile floors properly, you will love how much easier each additional cleaning becomes and how amazing your rooms appear! Visit our Floorida Floors showroom in Tallahassee, FL for the incredible tile inspiration that you can use to elevate your entire home with timeless beauty.