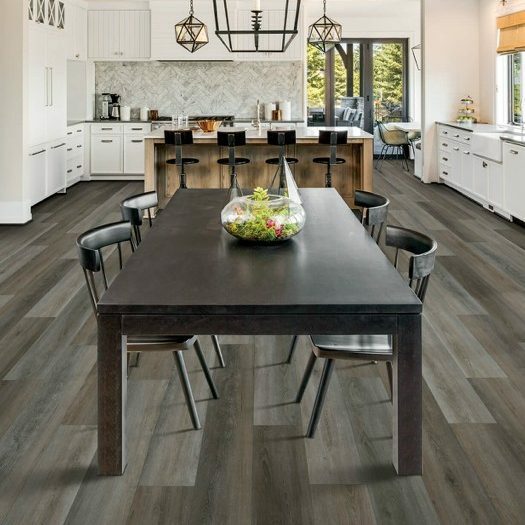 Understanding laminate
flooring is easy
At Floorida Floors, we get a lot of questions about laminate flooring. It often looks like hardwood, but it performs very differently. Our team is well-equipped with the knowledge you need to understand laminate flooring, including its specific features and benefits and how it compares to other types of flooring you may be more familiar with.
Versatility in layers
Each laminate plank is made up of four layers. First comes the backing layer. This layer adds stability, balance, and moisture resistance. Next comes the core board, which is the bulk of the laminate plank. This is often made of a high-density material that gives each plank its strength. Third comes the photographic image decorative layer, which includes a high-quality print of just about any flooring material, from stone to ceramic tile to genuine hardwood. Finally comes a wear layer, which helps the plank resist scratching, wear, sun damage, and stains.