Nearly 30 years of tile experience
We call on our nearly 30 years of experience to provide you with valuable information that will help you make the best decision when it comes to tile for your home. Read on to learn more about the different types of tile and see which one is right for you!
Types of tile
Ceramic tile is made from clay that has been formed and then heated under extreme pressure. There are two main types:
Porcelain is a ceramic material that contains feldspar crystal, which, when heated under extreme pressure, gives it glass-like characteristics.
Non-porcelain ceramic tile is the traditional variety made from any combination of minerals that include white, red, and brown clay.
Stone tile encompasses many different natural stone materials, including marble tile. Because stone naturally varies in composition, each type of stone tile has different practical uses and different care and maintenance requirements.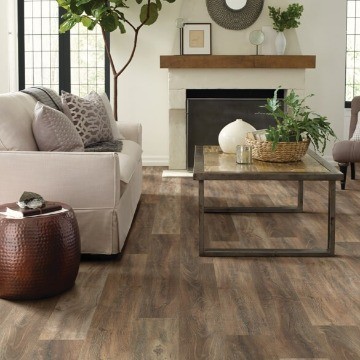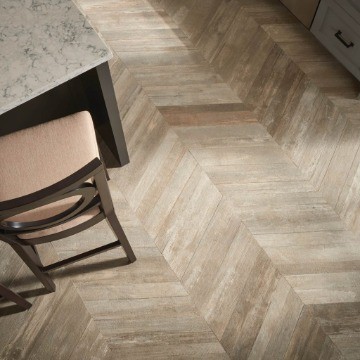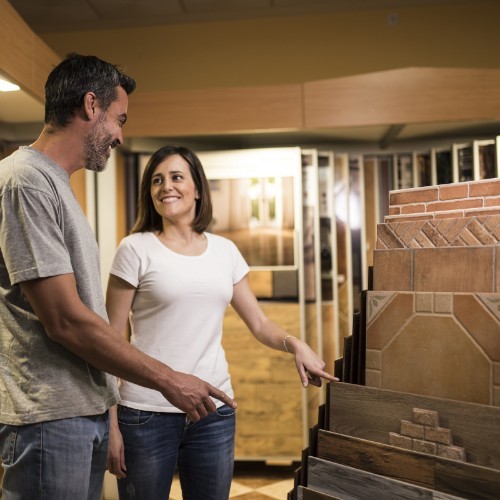 Get inspired by our tile gallery. See the latest trends, styles, and more before you shop!
Our installation professionals ensure your tile looks the way you want and lasts as long as you expect it to.
Follow these simple care and maintenance tips to keep your tile looking and performing its best.