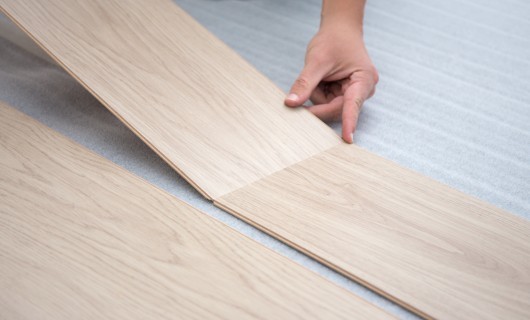 Preparing For Your Vinyl Installation
Our vinyl specialists at Floorida Floors want you to be fully prepared for installation day. Knowing what to expect and how you're involved will help you ensure that the installation process is smooth and efficient. That way, the installation will be a lot more enjoyable for you and your family.
Before Installation Day
Move your furniture.
We'll remove all furniture and other objects from the areas where the installation will take place. Beforehand, you'll need to empty the contents of china cabinets, closets, and drawers. We may also ask you to adjust your climate control settings (heat or air conditioning) to maintain a consistent indoor humidity level.
Decide about your old floors.
We'll discuss with you in advance how your old floor covering will be removed and disposed of. This can be a time-consuming task, and it may need to be scheduled on a separate day before your official installation, depending on the size of the job. 
What about trim?
In many cases, moldings and baseboards need to be removed for vinyl installation. Painted baseboards, woodwork, and paint may need retouching after the installation is complete.
Next is the subfloor.
Your existing subfloor may need to be cleaned and leveled before vinyl is laid, or an entirely new subfloor may be required.
Be prepared for clean-up.
Installing new vinyl will produce waste. Usually, these materials are collected by your installer and left at your home or property's trash collection site, but this will be clarified with you in advance in case there are any special considerations to be made.
During Installation Day
Be home.
Be prepared to be at home the day of installation and be available in case the installation crew has questions. Your presence will ensure that the correct vinyl is installed in the right areas. It can be difficult to estimate the exact length and circumstances of each job, but we'll keep in touch regarding any potential schedule changes.
Safety first!
Your installers will use a variety of tools and techniques that can make the work area hazardous. Please make sure that your children and pets are kept out of the work area on installation day.
Do a walk-through and ask questions.
We recommend that, prior to the completion of the installation, you walk through the job with the chief installer. This will give you the opportunity to ask questions and be clear on any final details.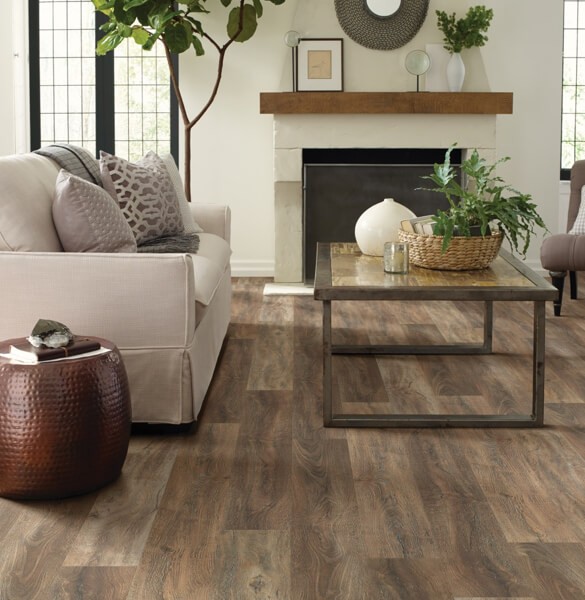 After Installation Day
Avoid walking on your new vinyl floors for a minimum of 24 hours after they're installed. We may also recommend that you keep the room at a certain temperature for a few days to allow any adhesives to set properly. This may not be necessary if your installation was click-lock or floating. If you are sensitive to dust and odors, you should establish good ventilation for 48 to 72 hours after installation.
When you are ready to move appliances back into the room, use plywood or particleboard with a minimum thickness of 3/8" underneath. Do not rely on the wheels that may be attached to your appliances to move them back, as they can cause damage to the new floor.
Finally, if your installation involved adhesive, you should allow five days before thoroughly washing your floor.