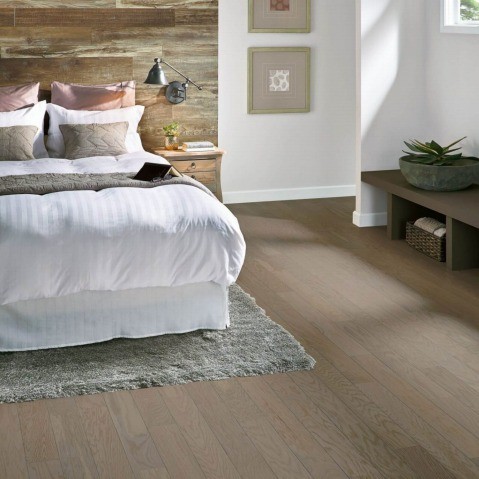 Our knowledge of hardwood is solid
At Floorida Floors, we know and appreciate hardwood and the many features, advantages, and benefits make it a truly solid flooring choice (pun intended)! Discover why hardwood flooring is one of America's most popular surfaces. Our hardwood specialists are here to help you learn about and understand this versatile and beautiful choice so that you can make an informed decision about whether it's the right solution for you.
Solid or engineered hardwood?
When shopping for hardwood, you can choose from either solid or engineered hardwood. While both are naturally beautiful, there are a few differences.
Solid hardwood is made of a single piece of solid wood. While it is highly sought after in homes, it is also pricier, and it is more sensitive to moisture. Therefore, it cannot be installed in basements. However, solid hardwood is built to last, and you can sand and refinish it multiple times whenever its surface looks worn or scratched.
Engineered hardwood is more affordable and consists of multiple thin wood layers. It is less sensitive to moisture and can be installed in basements. However, due to its construction, you can only sand or refinish engineered hardwood once before you'll need to replace the entire floor.