The Best Kid Friendly Flooring For Your Home
You'll soon be sending your kids back to school – if you haven't already. And as you prepare for the new school year, you may find shopping for new flooring on your to-do list.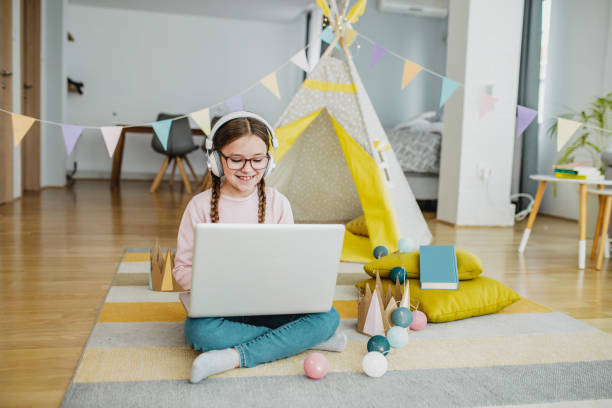 Having the children home for the summer has likely revealed just how durable your flooring is – or isn't. You may notice more scratches, stains, or even some slight warping as a result of your fun summer of memories. It's the perfect time to upgrade your floors.
At , we are , 's most trusted retailer for the highest quality, most durable kid-friendly flooring from the top brands. We can help you find the perfect flooring for your style, built to withstand even the busiest of households.
Whether you have a budding ballerina, artist, swimmer, or the next soccer star, you won't have to worry about your floors. You can let your children dance, paint, come in the house dripping wet, or traipse through in their cleats straight off the field without worrying about your floors. With kid-friendly flooring, your floors can handle the extra wear and tear, spills, and moisture without scratching, staining, or warping, leaving you to focus on making memories instead of cleaning or repairing floors.
No matter your style or your flooring preference, you'll be sure to find a high-performance flooring that works for each room of your home. Learn more about some of the most kid-friendly flooring currently available.
Luxury Vinyl Flooring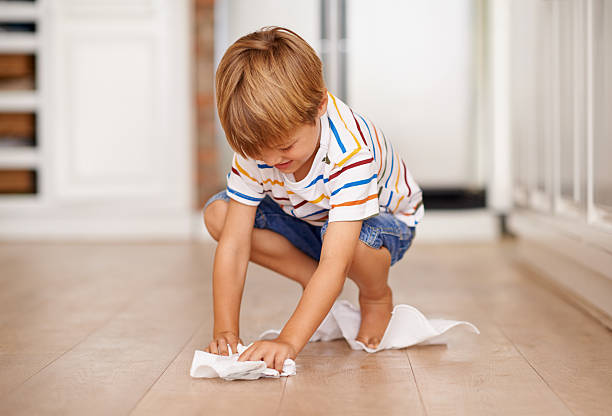 Luxury vinyl plank (LVP) and luxury vinyl tile (LVT) are both incredibly durable flooring choices that can be installed in any room of your home. LVP is designed to mimic the natural beauty of hardwood flooring, but it is more affordable and can be installed in rooms of the home prone to moisture, such as the bathroom and laundry room. LVT is designed to look like natural stone or tile flooring, but it is softer underfoot, easier to install, and typically more affordable. Luxury vinyl flooring is also easy to clean and maintain. Luxury vinyl flooring is designed to resist water, fading, wear and tear, and scratching, as well as stains.
Spills and dirt wipe up with ease, and luxury vinyl flooring won't bow if your child likes to play pirate explorer in the bathtub or forgets to grab a towel before coming in from the pool for a snack. It is truly worry-free flooring that will last your family for many years to come.
Available in a wide variety of colors, patterns, designs, there will be an LVP or LVT product to match your home's aesthetic.
Laminate Flooring
Laminate flooring is also a great choice for families and homes with children because of its versatility and durability. Laminate flooring mimics the colors, styles, and characteristics of natural hardwood flooring but is typically more affordable and easier to install. Laminate flooring is also scratch-resistant, water-resistant, fade-resistant, wear-and-tear-resistant, and stain-resistant. Laminate flooring can handle high-traffic areas of your home with ease, and dirt being tracked in from a day at the soccer field can be swept up or wiped up easily without a lot of effort or time. Laminate flooring is a great choice for many rooms of your home, including hallways and entryways, that see a lot of use.
Available in a wide variety of colors, styles, and designs, there is sure to be a laminate flooring that matches your personal style that can handle your lifestyle.
Carpet
You may not immediately think of carpet as being kid-friendly flooring, but thanks to the latest advances in manufacturing technology, today's carpet is more durable than ever. Carpet gives your room an extra sense of comfort and softness, perfect for the knees of crawling babies or the tumbles of toddlerhood. But carpet is also made to be stain-resistant, fade-resistant, and resistant to wear and tear, so it can also handle the spills and regular messes that are inevitable in a home with children. Carpet is ideal in bedrooms and living rooms, where you want that extra touch of coziness.
Carpet is available in a large variety of colors, textures, patterns, designs, and performance levels. So, you will be sure to find the perfect carpet for your style and lifestyle.
When choosing the right flooring for your family, it may seem overwhelming at first. But today's flooring is more versatile and durable than ever before. The right kid-friendly flooring for your home will take into account your personal style, as well as your performance needs and budget. Any flooring you want can work in a home with children, but luxury vinyl flooring, laminate flooring, and carpet are typically the best choices for homes with children. These floors are available in a wide range of colors, designs, styles, and patterns, while providing you with worry-free flooring built to withstand even the busiest of households. In a home with children, messes are inevitable. So, choose a flooring that can handle whatever life throws at them.
Trust our experts at in , to help you find the perfect kid-friendly flooring that will be there for all of life's memories, for many years to come.