Protect and beautify your floors
If you think carpet, hardwood, LVT, and laminate already offer a lot of flooring choices, just wait until you enter the wide world of area rugs. In our case, that world is actually more of a whole universe full of virtually unlimited options. From braided to cotton and exciting Oriental to exquisite Persian, area rugs are plentiful and beautiful, ranging from classic to exotic. Visit our Rugs.shop to explore our expansive inventory of more than 100,000 different area rug styles.
Shopping for area rugs can be challenging if you don't know exactly what you want. However, our friendly, knowledgeable staff is here to guide you through the selection process. Our aim is to share valuable information about area rugs with you to reduce any stress or uncertainty you may have.
Rug Types & Cost
The cost spectrum of area rugs is just as wide and varied as the rugs. An area rug can be very simple & practical (cotton and synthetic) or more of a luxury item (ancient weaves) depending on the material used, how it was made, and the degree of artistry or intricacy in their design.
At the Floorida Floors online rug shop, you'll find all of our rugs marked down by 50% or more, giving you tremendous savings on top of free shipping. This is an offer that applies to every rug on the site! Rugs will get shipped to your door directly from the manufacturer, without the need for you to leave your home to pick them up.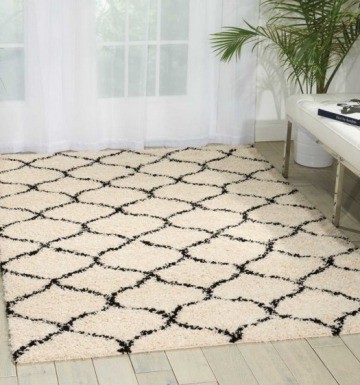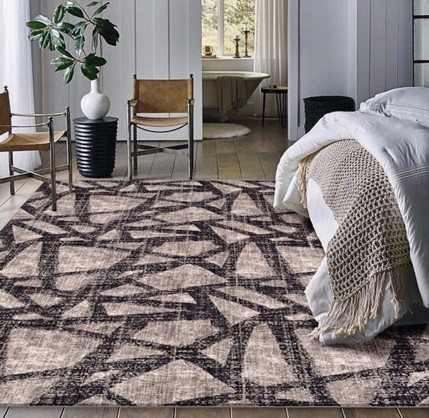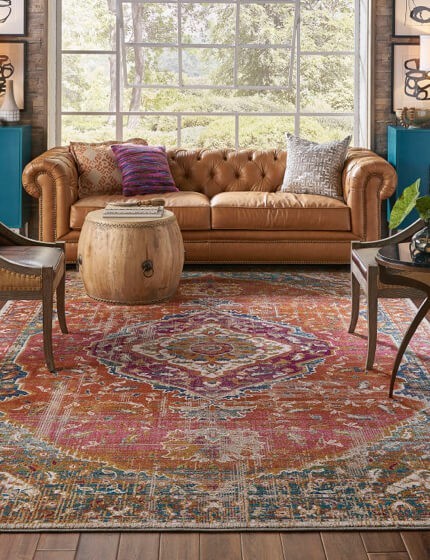 Don't forget your rug pad!